New Products
Introducing the new MEAN Arms Bearing Delay™ upper receiver in 9mm.
The Bearing Delay Upper Receiver will be sold as a complete upper receiver system ready to be paired with the AR lower receiver of your choice. Available in 5 different barrel lengths: 4.5", 7.5", 11", 14.5", 16" - all threaded for a 1/2-28 muzzle device.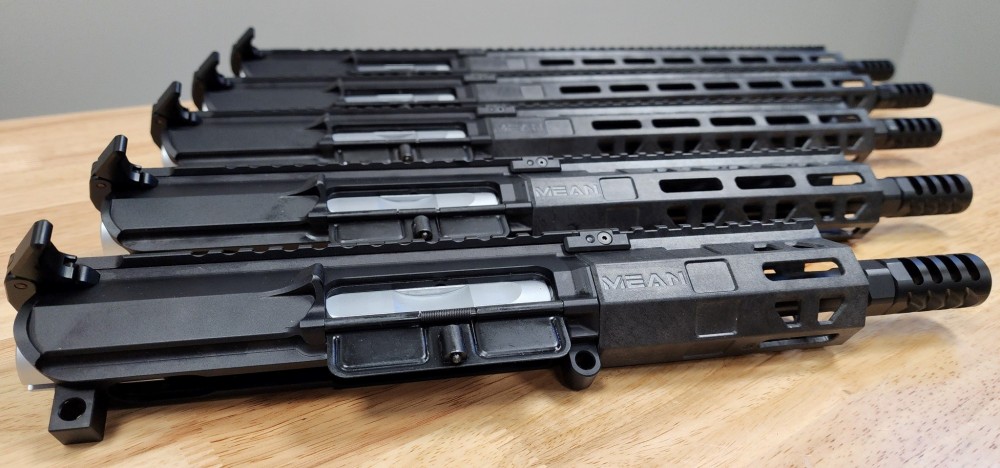 No 9mm-specific buffer needed. The Bearing Delay Upper Receiver is designed to work with standard AR-15 buffers.

The heart of the Bearing Delay Upper Receiver is the unique ball bearing bolt carrier group (BCG). The ball bearings interface with corresponding features in the barrel extension and provide the lockup in battery and the delay after firing. The system can be tuned by replacing the Lifter to change the angle of the surfaces that push the bearings from the inside of the BCG. The bolt face includes our unique center ejector to provide the most consistent ejection of any 9mm AR on the market. The firing pin passes through the ejector.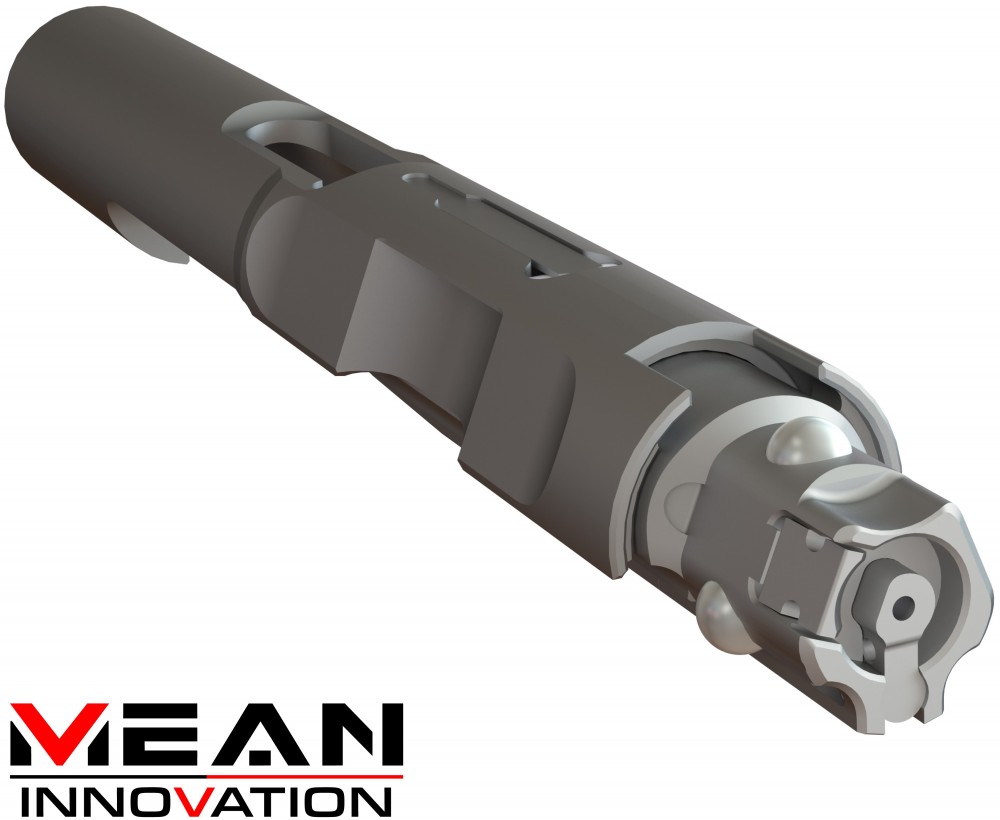 Take all the benefits of roller delay: reliability, durability, low recoil and combine with the familiarity of the AR-15 platform.
Rollers are obsolete. Each of our ball bearings has the same contact surface area of the original MP5 roller. So with our 3 bearings, we have 50% more contact surface area than a traditional roller delay. This means that even with the higher pressures of modern ammunition, the Bearing Delay system has greater durability than any roller delay.
The ability to tune the system by swapping the Lifter means that the Bearing Delay™ system can be tuned based on ammunition type, barrel length, suppressor, or any other factor. Each Bearing Delay Upper Receiver includes two Lifters.
If you elect to use MEAN Arms Endomags (Ejectorless), the Bearing Delay Upper Receiver is compatible with milspec lower receivers OR you can use dedicated pistol magazine lower receivers. Most pistol magazine lower receivers will need to have the stationary ejector removed to be compatible with the Bearing Delay system.
Each Bearing Delay Upper Receiver includes 2 Ejectorless Endomags.
MA Upper Receiver
The Bearing Delay Upper Receiver includes a slick side billet machined aluminum upper receiver that adheres to milspec standards. No forward assist.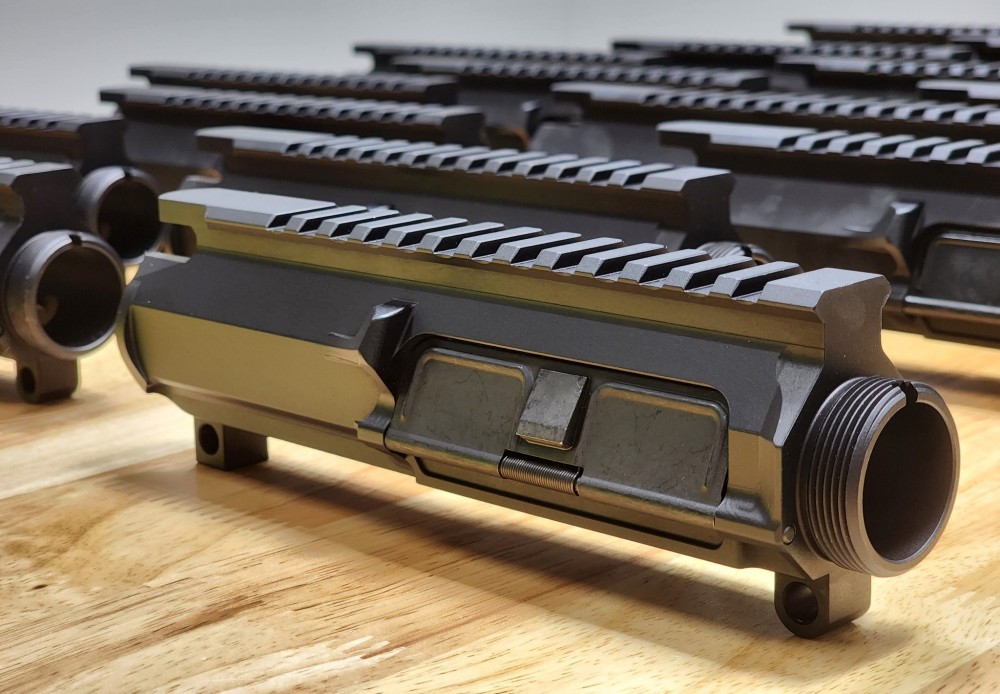 MA Handguard
The new MA Handguard is a free float hybrid design including a very rigid high temperature and high strength polymer body with a metallic insert that is overmolded (permanently attached) within the handguard and threads onto the specially designed barrel nut.

Internal width (flat to flat): ~1.375"
Available in 5 lengths based on the barrel configurations of our Bearing Delay Upper Receiver.

MA Charging Handle
The MA Charging Handle is a new ambidextrous design incorporating both steel and aluminum machined components.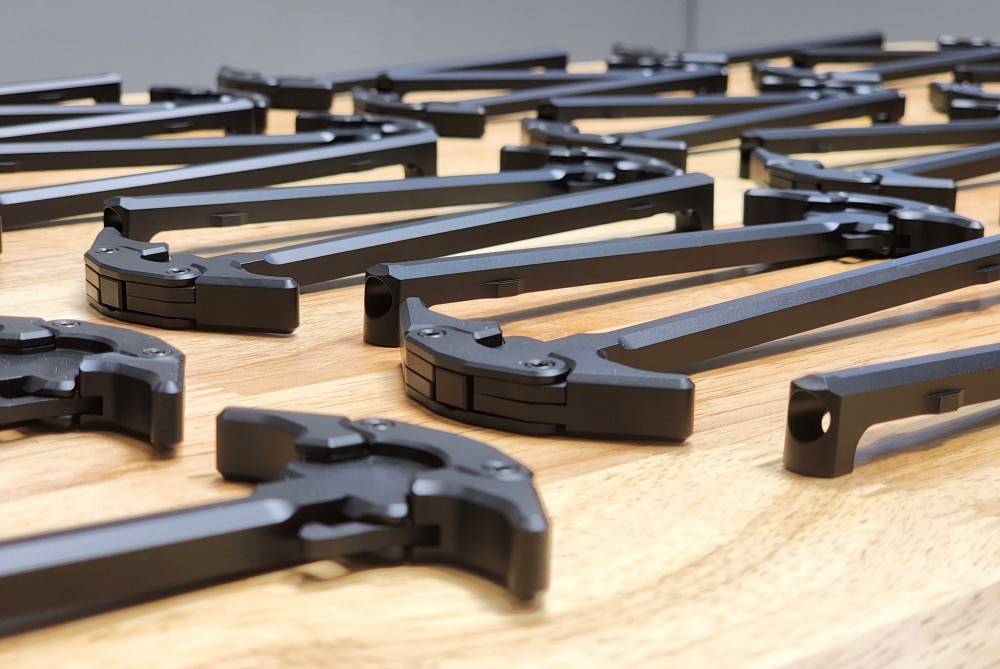 MA Muzzle Device
The new MA Muzzle Device reduces recoil and muzzle flash. Comes with a left-hand threaded jam nut which eliminates the need for a crush washer.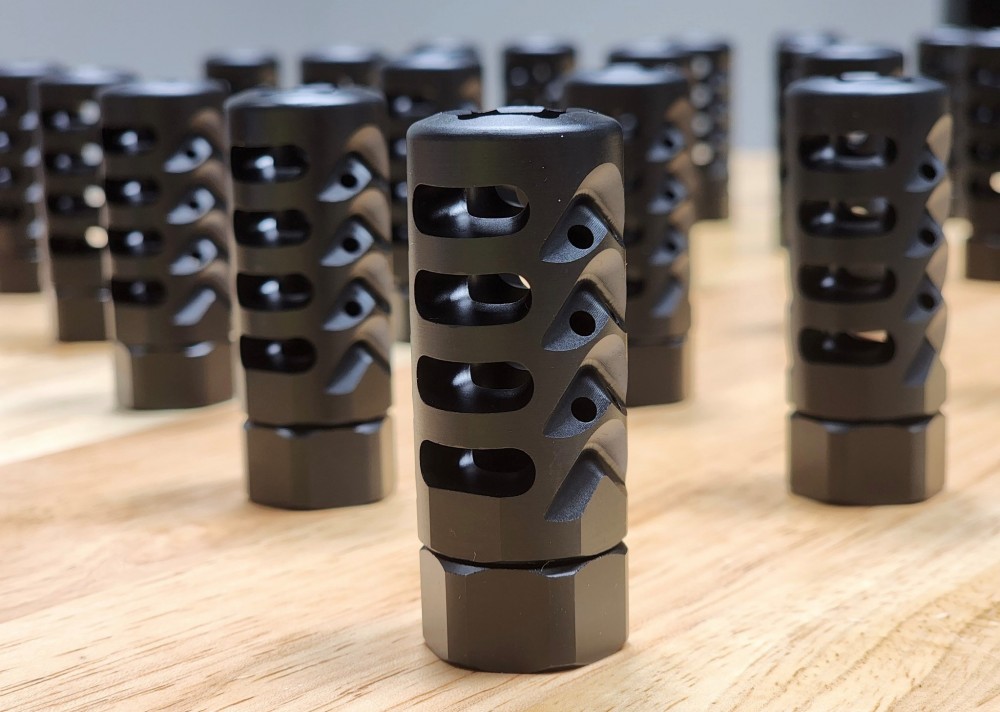 For distributor questions, bulk or OEM order inquiries, or any other questions, please contact sales@meanarms.com