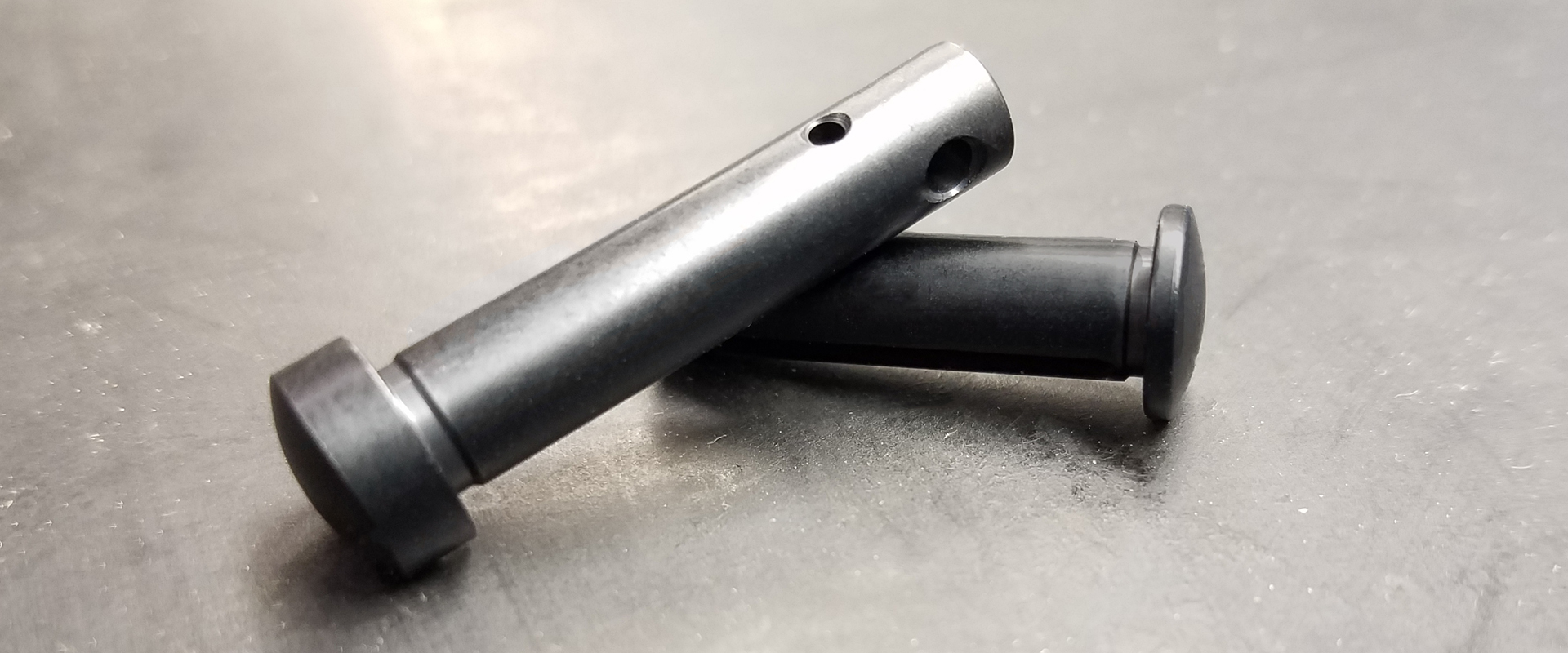 AR-15 Titanium Takedown & Pivot Pin Set
$19.99
DESCRIPTION
NOTE: These are now TiCN coated in BLACK and no longer available in Silver.
The MEAN Arms AR-15 Titanium Takedown & Pivot Pin Set (BLACK) are improved takedown and pivot pins made to fit any AR-15/M4 receiver. This set is made from the best Titanium available. They are fabricated from Grade 5 (6AL-4V) Titanium, which is significantly stronger than commercially pure titanium and TiCN coated in black. Grade 5 has the same stiffness and thermal properties as commercially pure titanium, while also offering an excellent combination of strength, corrosion resistance, weld and fabricability.
The Pivot Pin has a unique feature with two through holes for easier assembly and disassembly. These holes make installation and removal very simple and quick. No more fighting with the detent to install or remove the Pivot Pin.
International Sales: YES. MEAN sells direct to US customers only. For International customers, please check with Brownells to see if they carry our products in your country. For over 75 years, Brownells has been providing quality Gunsmithing tools, gun parts, and service to the firearms industry.

WARNING: This product and handling firearms or firearms parts can expose you to chemicals known to the State of California to cause cancer and birth defects or other reproductive harm including lead, lead compounds, and petroleum products. For more information, go to www.P65Warnings.ca.gov.
SPECS
Grade 5 (6AL-4V) Titanium included:
1x Enhanced Takedown Pin
1x Enhanced Pivot Pin
This product carries a MEAN Lifetime Warranty! If you have an issue please contact our support department via email at support@meanarms.com. We are here to help!