DESCRIPTION
MA Handguard (Upper Receiver Assembly shown above not included)
The MEAN MA Handguard Assembly is a free floating style handguard system that utilizes an innovative hybrid construction with a rigid high temperature and high strength polymer body with a metallic insert that is overmolded (permanently attached) within the handguard body. The insert allows the handguard to thread onto the barrel nut. After the handguard is threaded into position, the assembly is aligned and secured to the upper receiver with two clamps and two fasteners.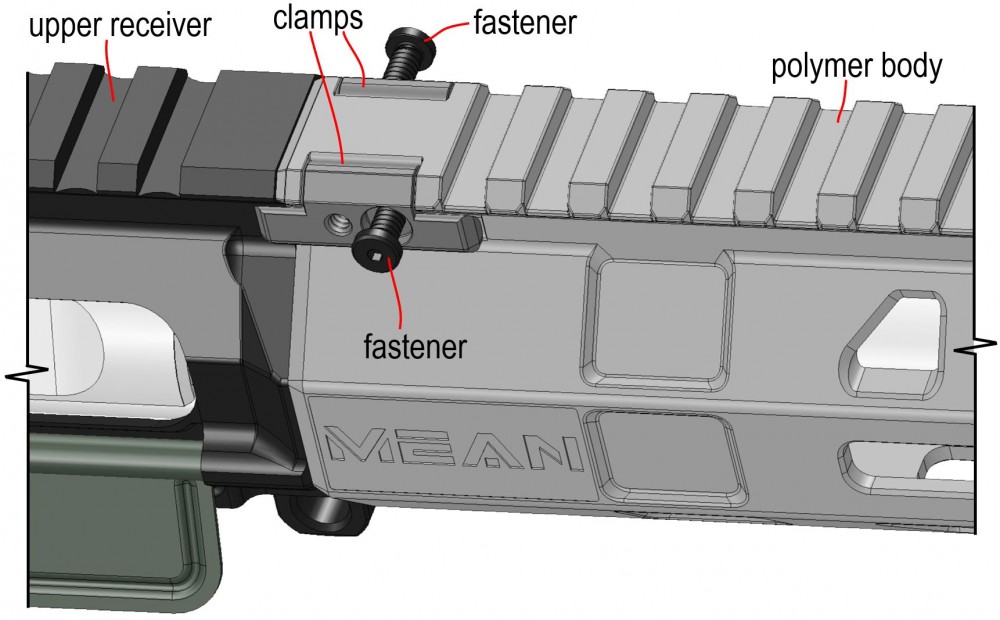 The MEAN MA Handguard Assembly includes: high-strength heat-resistant polymer body, barrel nut, two handguard clamps for aligning with the upper receiver, and two clamp fasteners.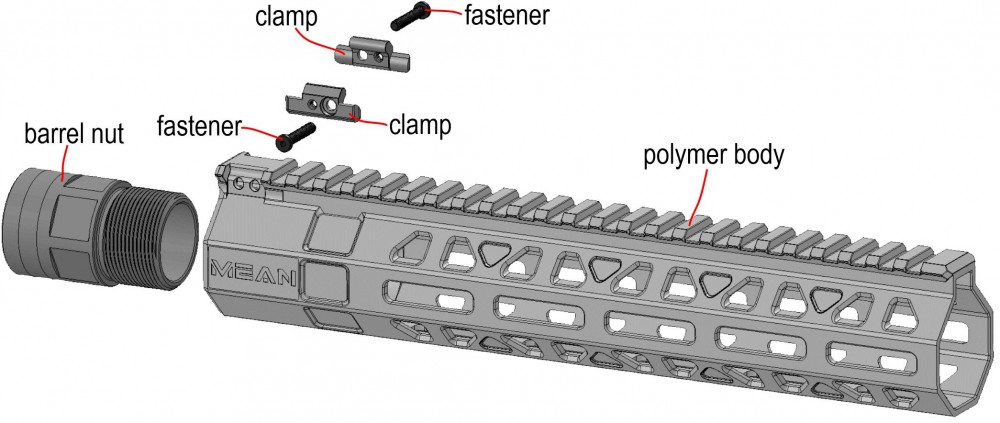 The internal width of the MA Handguard (between the flat portions) is approximately 1.387." Small suppressors with diameters of approximately 1-1/4" will fit inside the MA Handguard.
Available in 5 lengths:
For 4.5" Barrels (Handguard length is 4 3/16")
For 7.5" Barrels (Handguard length is 7 3/8")
For 11" Barrels (Handguard length is 10 1/2")
For 14.5" Barrels (Handguard length is 13 5/8")
For 16" Barrels (Handguard length is 15 1/4")
NOTE: Designed to work in a blow back or delayed systems. It will work with gas systems, provided you can install the gas tube and mounting block after installing the handguard. Will NOT work with fixed/pinned A2 style front sights.

WARNING: This product and handling firearms or firearms parts can expose you to chemicals known to the State of California to cause cancer and birth defects or other reproductive harm including lead, lead compounds, and petroleum products. For more information, go to www.P65Warnings.ca.gov.
SPECS
Free float hybrid metal/polymer design