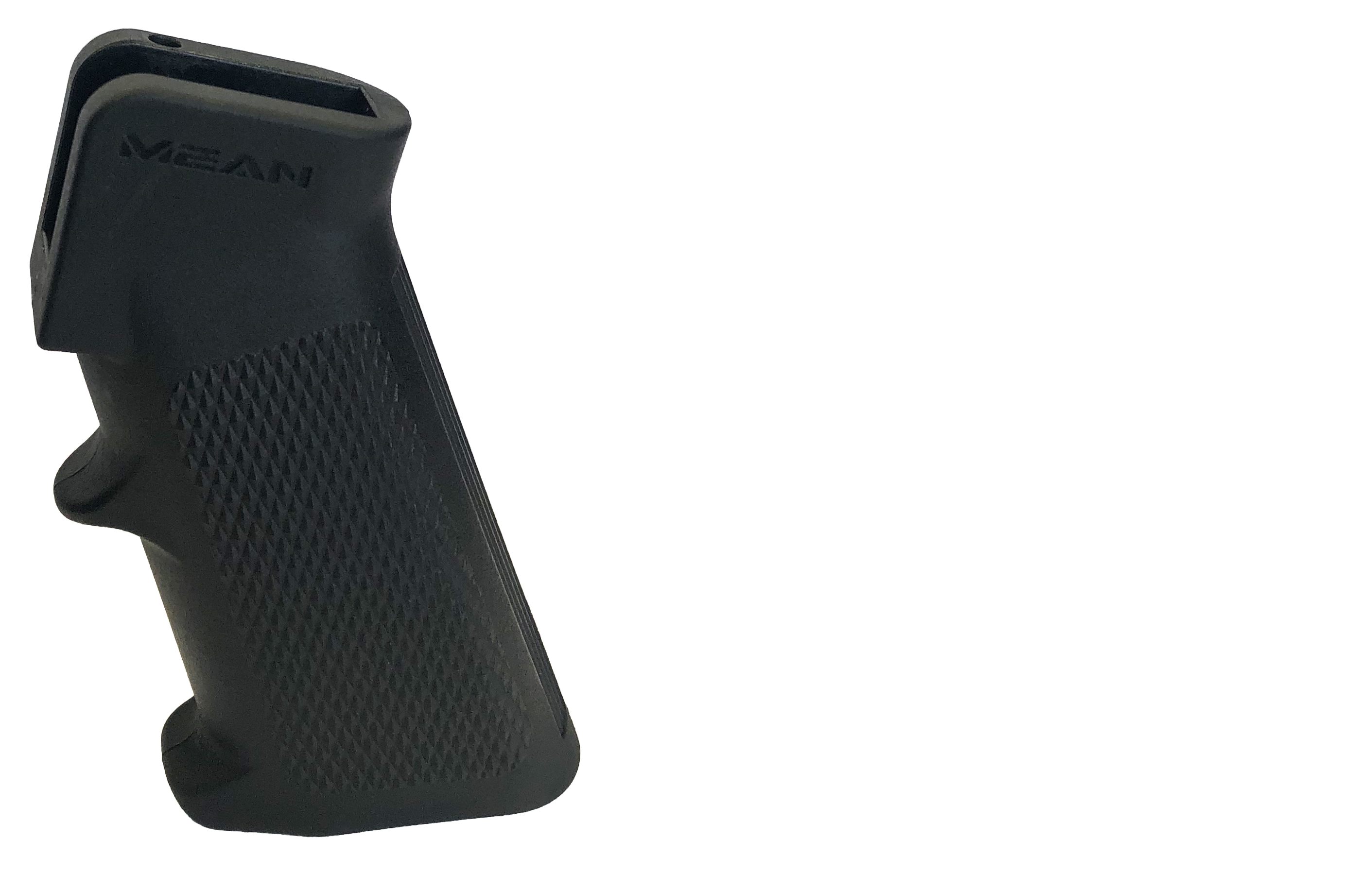 MA Standard A2 Fat Grip
$5.99
DESCRIPTION
Our MA Standard Grip is an A2 "fat" OEM-style replacement pistol grip for AR-15 and AR-10 style firearms. To minimize weight, the polymer construction provides simplicity combined with exceptional durability. With our 100+ years of combined injection molding and engineering experience, all of our products are designed and manufactured to the highest standards. This product comes with a Lifetime Warranty. No modifications are necessary for installing this component. Fastener and washer for installation are included.
For bulk or OEM orders, please contact sales@meanarms.com
Color choice: black, flat dark earth, olive drab green, gray, storm white

International Sales: YES. MEAN sells direct to US customers only. For International customers, please check with Brownells to see if they carry our products in your country. For over 75 years, Brownells has been providing quality Gunsmithing tools, gun parts, and service to the firearms industry.

WARNING: This product and handling firearms or firearms parts can expose you to chemicals known to the State of California to cause cancer and birth defects or other reproductive harm including lead, lead compounds, and petroleum products. For more information, go to www.P65Warnings.ca.gov.
SPECS
Model: AR-15 and AR-10 model firearms
Fits: MIL-SPEC Receivers (and most others)
Material: polymer
This product carries a MEAN Lifetime Warranty! If you have an issue please contact our support department via email at support@meanarms.com. We are here to help!