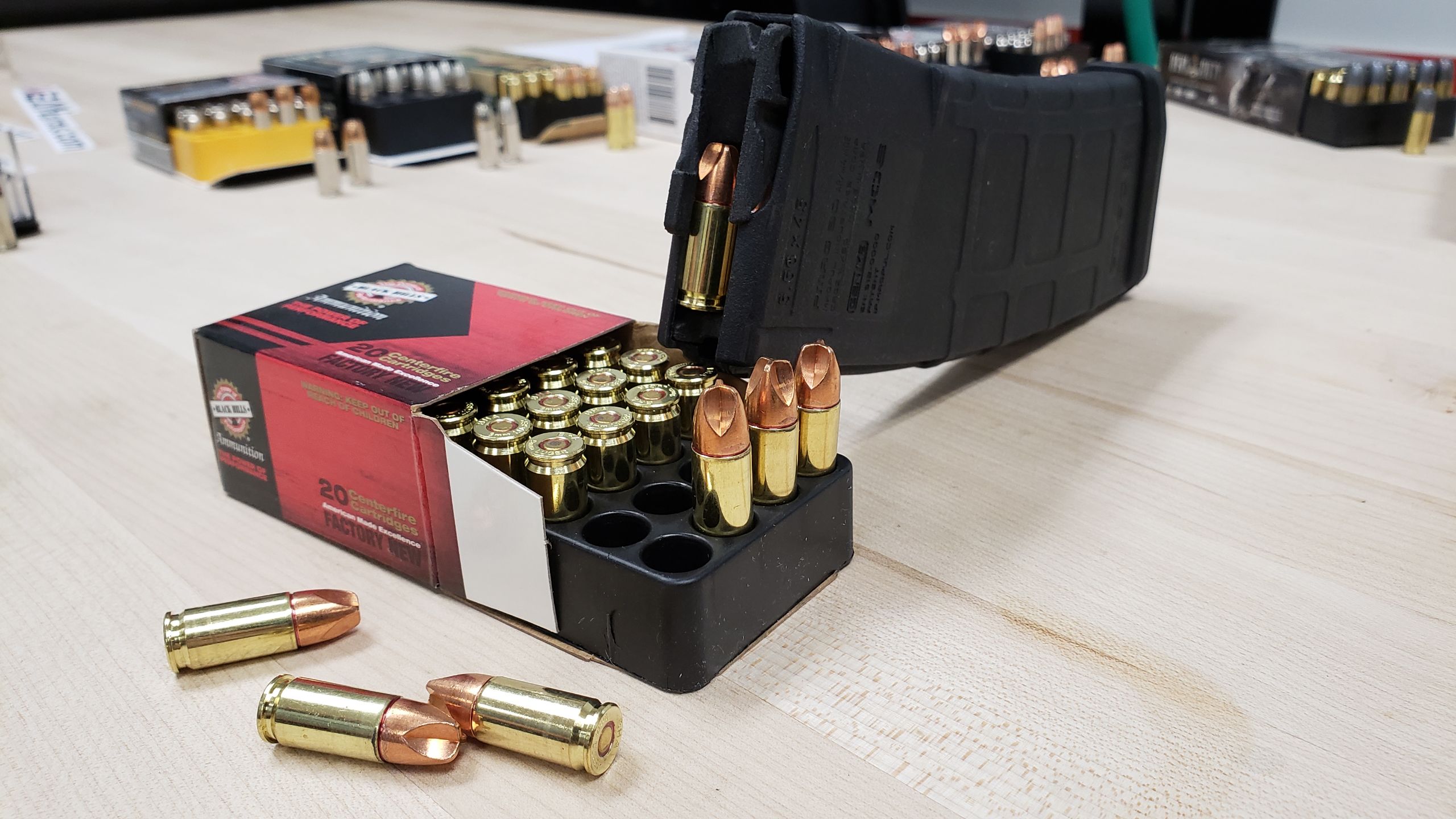 EndoMag® 9MM
$29.99
ENDOMAG Package Selection
DESCRIPTION
NOTE: We have TWO versions of the EndoMag. One with an ejector and one (ejectorless) without. You will need the ejector version with most standard 9mm blowback uppers. The ejectorless is needed with either the MEAN Bearing Delay Upper Receiver or CMMG RDB 9mm uppers.
The MEAN EndoMag® is a magazine insert that converts your Gen 2 or Gen 3 5.56/.223 PMAG® housing into a 9mm magazine to use with a standard AR lower and 9mm upper of your choosing with a Glock or Colt variant 9mm BCG. We offer both a version with an ejector (for standard blowback bolts) and an ejectorless version (for our Bearing Delay and CMMG Radial Delay systems).
Restricted States: YES, we DO ship the EndoMag® to all 50 US states. We also have a Restricted State EndoMag available for those that need the EndoMag already installed in a PMAG. Check out that product for specific details.

International Sales: YES. MEAN sells direct to US customers only. For International customers, please check with Brownells to see if they carry our products in your country. For over 75 years, Brownells has been providing quality Gunsmithing tools, gun parts, and service to the firearms industry.
CMMG Radial Delay owners: We also offer a version of the EndoMag that works with the CMMG Radial Delay firearms. If you have a CMMG Radial Delay please select the "Ejectorless" option in the "EndoMag Package Selection" option above.
EndoMag features:
Quickly and easily change calibers from .223/5.56 to a caliber associated with the EndoMag in a Magpul 30-round 5.56x45 PMAGsⓇ (Gen 2 and 3)
Functions as a magazine!
No magwell adapter needed!
Keep your standard 5.56 Multi Caliber lower receiver!
Comes fully assembled.
No tools required.
Keep all your PMAGsⓇ in use, no need to buy additional or specific 9mm magazines.
Keep your muscle-memory reload-training the same between calibers! Same magazine, same draw, same feel.
No learning curve when reloading because it is the same magazine you already use!
Use most of your PMAGⓇ accessories: i.e. mag pouches, storage racks, decals, caliber indicators, etc.
Not a picky eater. Shoots all 9mm munitions. Hollow points included.
The team at http://www.meanarms.com thanks you for watching and enjoy. Firearm used in video: Colt AR-15 semi auto 9mm Model AR6951 (with Colt mag well adapter removed to accommodate standard 5.56/.223 PMAG®)

WARNING: This product and handling firearms or firearms parts can expose you to chemicals known to the State of California to cause cancer and birth defects or other reproductive harm including lead, lead compounds, and petroleum products. For more information, go to www.P65Warnings.ca.gov.
SPECS
Key Functions

No modifications to your 5.56x45 lower receiver! Changing calibers is now simply a complete 9mm upper for your AR platform. No nuts, no bolts, no drilling, no bull.
Last round bolt-hold open feature, just as an AR-15 should function.
Built-in ejector designed to perform under intense conditions.
Convert your 5.56x45 PMAGⓇ to 9mm in seconds, and easily convert back to 5.56 without damaging your PMAGⓇ. No permanent changes to anything!
Specially formulated polymer.
This product carries a MEAN Lifetime Warranty! If you have an issue please contact our support department via email at support@meanarms.com. We are here to help!